Surrounded by trees and landscaped grounds, the beautifully restored heritage-listed buildings that make up the Estate offer you the opportunity to tailor the most extraordinary event, whether it be an unforgettable wedding or a remarkable corporate event.
Nestled within 11-hectares of rolling farmlands and a neighbouring golf course and driving range ensure that Abbeville remains peaceful and private, yet suprisingly well located at the Auckland Airport Business District, ideal for guests coming from far off climes.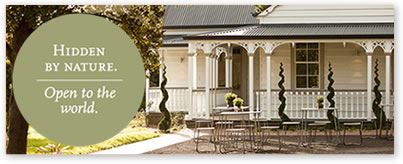 The Church
After 150 years of faithful service to Mangere and Onehunga, the Church was relocated from its old home a short distance away to Abbeville Estate. Oriented to catch the light through its stained glass windows, the Church has been carefully restored to celebrate its past. The Church's original timber pews can seat up to 80.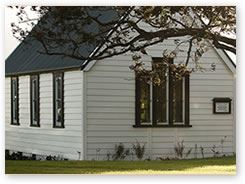 The Barn
An original part of the Homestead, the Barn offers an authentic and rustic air to any event. The hewn timber frames speak of over 150 years of history. Below your feet, rustic flooring adds a earthiness to the space. The Barn can comfortably accommodate up to 380 guests for cocktails. It can also be set up to seat up to 50 inside.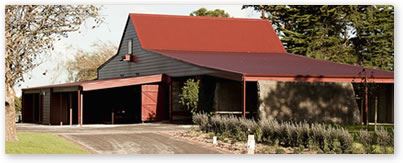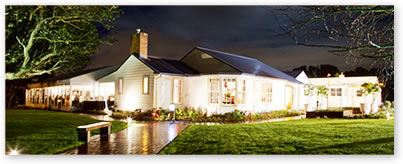 Image gallery from the Airport Awards Dinner set up at Abbeville »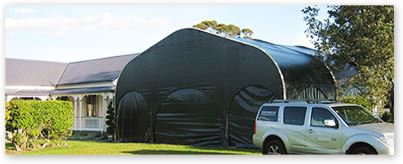 Image gallery from the Car Unveiling at Abbeville »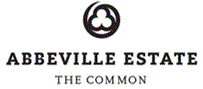 Abbeville Estate
www.abbeville.co.nz
5 Nixon Road, Auckland Airport
Telephone:+64 9 376 1424
Mobile:+64 21 935 445
Email: info@abbeville.co.nz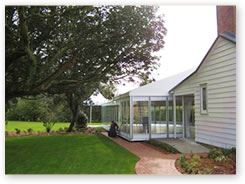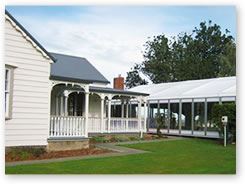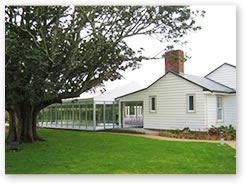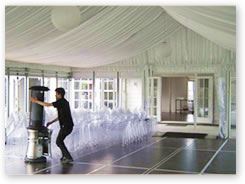 Platinum Hire Marquees at Abbeville
Other Venues and Locations